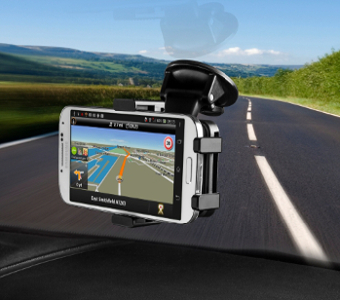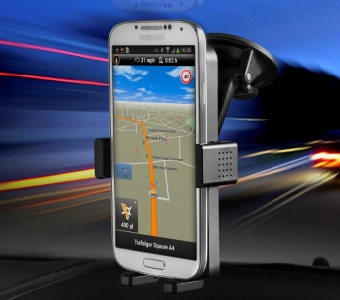 Secure your smartphone within easy reach with this universal cradle with integrated NFC chip that automatically starts a NAVIGON app (sold separately) on compatible devices. The cradle is designed to securely hold phones between 58.6 mm and 76 mm wide and up to 12 mm deep, in landscape or portrait modes. Includes micro USB charger, windshield mount and extra USB port.
Cradle starts Navigon app automatically on compatible phones. Supports landscape and portrait modes. Includes suction cup mount, micro USB charger and extra USB port.(Total maximum output is 2.1A)
Peace of Mind Purchase Guarantee & Declaration of Warranty
This product is supplied directly via Garmin Australia and enjoys the FULL benefits of the 'Garmin - 12 Month Australian Warranty'. (You may also be entitled to other consumer warranties as provided by the Australian Consumer Guarantee and these entitlements are not limited by this warranty). In the event that this product should fail please contact our service department to arrange service for this product or you also have the option of speaking with Garmin Australia directly.
We are a FULLY AUTHORISED Australian retailer for Garmin Australia.
This product will be shipped from our Sydney Warehouse and you are welcome to pick it up directly from our store in Sydney. This product is NOT DROP SHIPPED from overseas.